Create your Garden of Eden

What is a misting system?
Misting systems are most commonly defined as a series of specially mist nozzles placed in a line around the perimeter of an area. When connected to a high pressure misting system pump, water is forced through the specialty nozzles and quickly atomized to droplets as small as 5 millionths of a meter (5 microns).
Misting systems will produce billions of tiny droplets every second. If these droplets are introduced into an outdoor area, they quickly evaporate. This process of evaporation requires energy to be completed. The energy is taken from the air in the form of heat. The result is a temperature reduction of up to 35 degrees Fahrenheit, depending on the ambient temperature and the relative humidity of the air. This method of temperature reduction is the most common use for all misting systems.
When misting systems are placed inside an enclosed area (such as a greenhouse), the billions of droplets that are produced will initially provide cooling as the droplets evaporate. However, if the air exchange is limited, the misting system will continue to increase the humidity level within the structure. Humidity levels as high as 90+% are possible. This unique characteristic of all misting systems makes them ideal for both outdoor cooling and humidification.
In short :
Misting systems provide an efficient solution by connect the water source and then releases water droplets into the hot air. Those droplets absorb the air's heat. This change results in a cooling effect and increase the humidity level.
Misting system Suitable for :-
Residential - Garden , backyard , patio ,mosquito/flying insects & special effects (swimming pool & landscaping)
Commercial - Restaurant , mobile food cart , outdoor event (sport & wedding)
Industrial - Constrution(

reduce dust) , livestock cooling
Application for Residential - Cooling Your Home
Create your Garden of Eden at your home with our Aesir misting system, even in the tropical countries. Aesir misting system is ideal for your patio, pool or outdoor areas of your homes. Cool your house without wasting precious energy and minimise your carbon foot prints.
BACKYARD VIEW ( Residential )
PATIO VIEW (Residential)
DECORATION (Residential - special effects)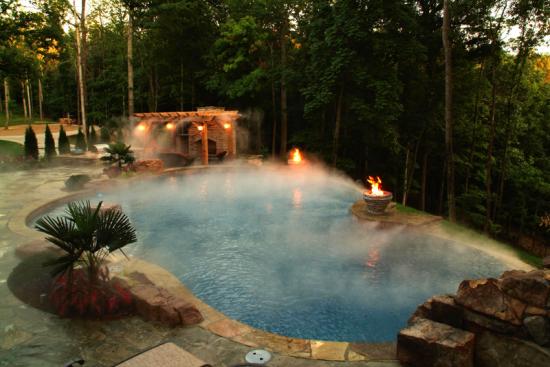 Application for Tourist Attractions - Keeping your visitors cool and happy
COMMERCIAL
Application for F & B - Alfresco Dining
The tropical countries can be hot and humid whole year round. If you are operating a restaurant or Food & Beverages (F&B) outlet with outdoor dining areas, without any temperature cooling mechanisms such as air-conditioning or fan, such outdoor alfresco dining during the day or hot weather condition can be near to impossible or very uncomfortable for diners and visitors, thus affecting the diner's experience.
In recent years, F&B operators turn to installing water misting systems at the outdoor areas to cool their alfresco sitting areas. This enables them to have a bigger dining area regardless of the weather, which in turn increases their profit.
Application for Super Market - Keeping your vegetables fresh
Moist & green vegetables are appealing to shoppers. Keep your vegetables fresh with our Aesir misting system.
Application for Farm - Keeping your live stock cool
Your Pet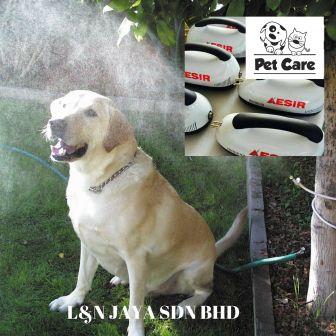 4 Frequently Asked Questions
What components are needed for a misting system?

Can I install a misting system myself?

Do misting systems require maintenance?

How much do misting systems cost?
We make it simple to one.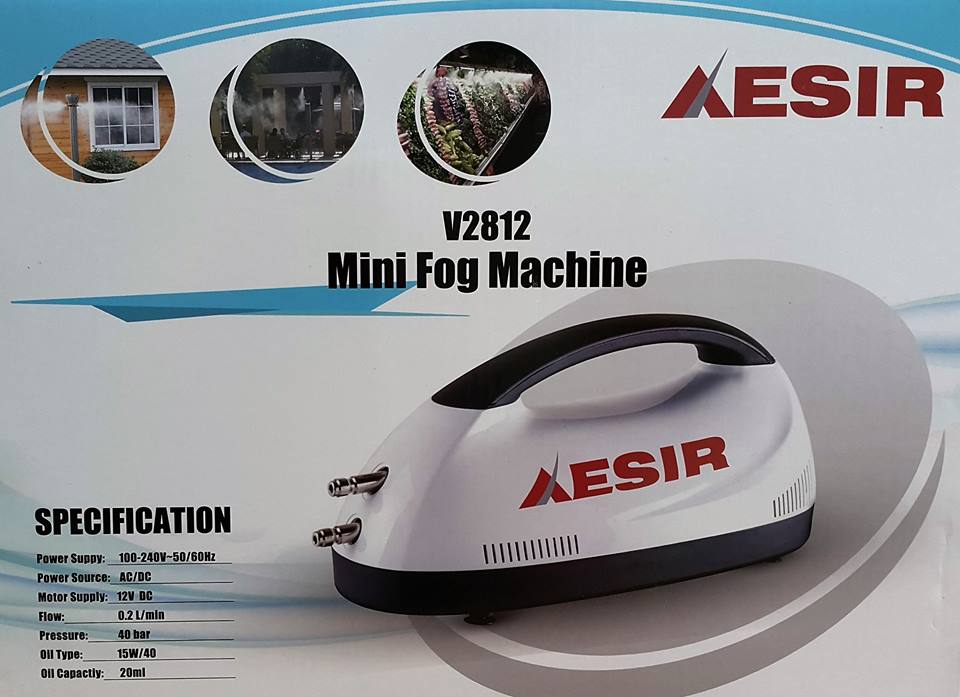 AESIR FOG MACHINE-FULL ACCESSORIES ( DIY )
1 unit Fog machine
10M HIGH PRESSURE HOSE
3M SUCTION HOSE
6PCS NOZZLE
5PCS MIDDLE CONNECTOR , 1PC START CONNECTOR & 1PC END CONNECTOR
1PC HOSE CUTTER
1PC HOSE SHARPENER
1SET AC/DC ADAPTOR
1SET BATTERY ADAPTOR
1PC FILTER
1PC OIL BOTTLE
2PCS SOCKET WRENCH
Contact L&N JAYA SDN BHD today for your requirement.
Please call/WhatsApp 012-3307836 or email to us at lnjaya113@gmail.com /enquiry@industrialequipment.com.my